Do you think getting a tutor to help your child is a good idea?
Most parents are open to trying anything that will give their child a chance to succeed in school. Getting a tutor for your child can be a great option for students, whether they need help with one subject or want to have an academic coach to help them thrive in all of their classes.
According to the NCES, tutoring was most commonly used by low-income students and those from minority groups. In addition, the report showed that students who were in special education or learning disability had a greater likelihood of having their parents opt for tutoring.
This may be because parents have concerns about their child's ability to benefit from the mainstream classes. What is encouraging is that there is a correlation between greater income and an increased likelihood of hiring a tutor, which can indicate higher expectations.
And while most parents are supportive of tutoring, we would like to know what kind of help you would be looking for in a tutor. Book a 30 minutes free consultation with us at STEM PREP.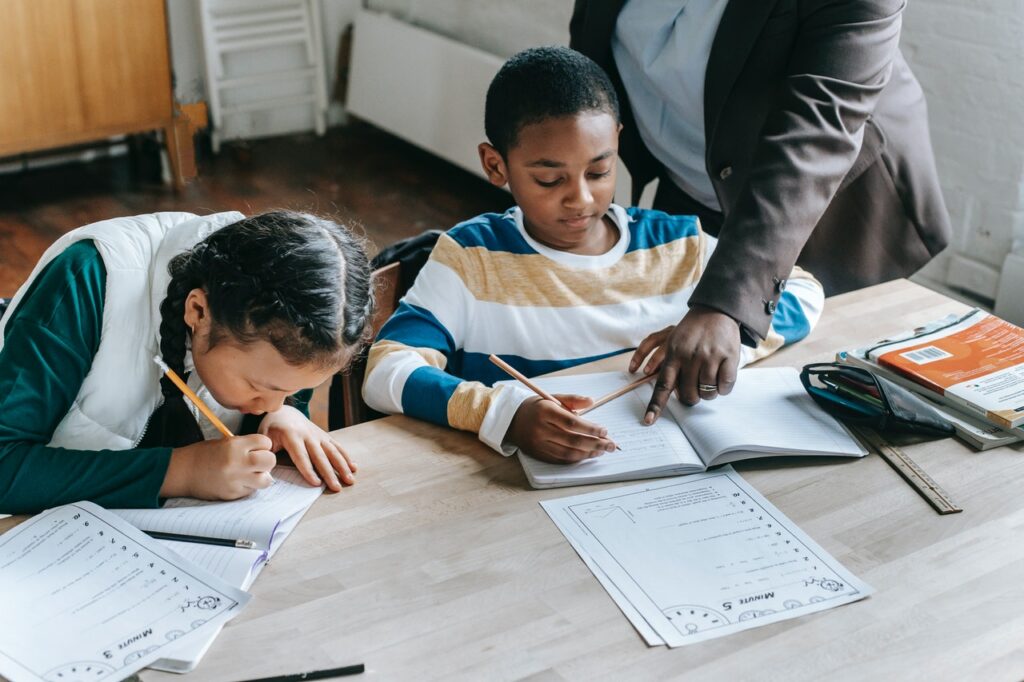 Benefits of hiring a tutor
If you are a parent of a child that struggles with school work, it might be a good idea to get them a tutor. Tutors provide kids with an opportunity to learn more about their school subjects in-depth and this could help them perform better on their tests. Getting a tutor may not be an inexpensive solution, but it could be well worth the investment.
Tutoring is a great idea to help kids that have difficulty with school
It is no secret that people who are good at things can teach others how to do the same. Tutoring is a great idea to help kids that have difficulty with school because they can get personalized attention from someone who has been there and done that. There are several things you can do before making an investment in a tutor to determine if one is necessary.
Tutoring can be an affordable option for parents
Parents are faced with an ever-growing number of demands for their time. This often leads to parents being stressed out. Sometimes they need help with homework, and a tutor can be a nice break from the regular routine. Tutoring can be an affordable option for parents, and it can also be a great experience for the child.
Tutoring can be an excellent way to help kids in special education or learning disabled
Many kids struggle in school. Some are diagnosed with learning disabilities or have other difficulties with academics. If your child is struggling in school, you may want to consider getting a tutor to help them. Tutoring can be a way to help kids succeed in a way they never thought possible.
Online tutoring
Because many parents are struggling to balance work and family life, this often leaves their children without sufficient attention. In order to make sure that their child is getting the most out of their education, some parents may decide to hire a tutor to provide one-on-one instruction in person or online.
Online tutoring is the process of tutoring in an online, virtual, or networked, environment, in which teachers and learners participate from remote locations.
This tutor can help their child understand the material in a way that is better suited to their individual learning style. Tutors can also provide discipline and structure if the child has been struggling in school.
Online tutoring can come with a lower cost and has many benefits
Online tutoring is becoming more and more popular among parents. This is because it has many benefits, such as providing students with a more flexible learning environment, reduced costs, and is an option for those who live in remote areas where there are not enough in-person tutors.
Online tutoring can be used for many subjects, like math, English, and science
Are you interested in finding a tutor for your child, but don't know where to start? Online tutoring can be a great option for parents who want their children to get help with a variety of subjects. You may be able to find tutors for subjects like math, English, and science from online sources.
Is online tutoring good for children?
Online tutoring can be beneficial for a variety of reasons. Online tutoring is not only beneficial for a child's education, but for their social skills and self-esteem. Parents might want to consider all of the benefits before they refuse to allow their child to have online tutoring.