Calculus Tutor
If you want to understand why the wheels of a car turn, how an airplane can fly, or the trajectory of a bullet, you need to learn calculus. It's the study of continuous change, and it requires working with derivatives, integrals, and functions.
Calculus is a very difficult subject to master and it can be intimidating. However, there are resources that you can use to learn this difficult subject. Calculus is a rigorous branch of mathematics. It's also essential for the study of math, physics, engineering, and economics at the college level.
It may seem like everyone knows their way around calculus, but many people don't. If you are preparing to take a calculus exam or need to know more about the subject for another reason, working with a tutor could be an excellent option for you.
You may be wondering whether or not a tutor is a right way to go for your AP Calculus AB or BC exam, or perhaps you've been told by others that a tutor would be the perfect solution to your AP calculus problems. Whether you have concerns about finding the best fit for you or are simply seeking advice on what to look for in a tutor, we can help. We'll show how choosing a qualified math tutor can get you on track to pass your exam.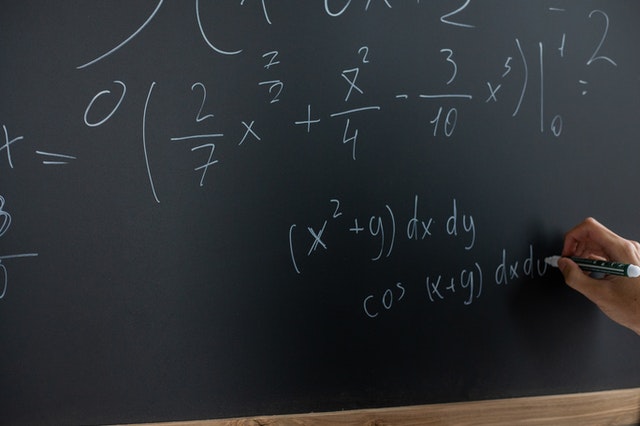 What makes a Mathematics tutor a great tutor
What makes a Mathematics tutor a great tutor? When it comes to tutoring, the quality of the tutor is just as important as the subject matter. And in the case of Math, one needs a tutor who is highly qualified and experienced.
A good tutor needs a background in calculus, teaching, and tutoring experience. He/she is knowledgeable about the subject that they're tutoring, which is calculus. Tutors should also be well-versed in working with people. They should know how to get someone interested in the topic, as well as how to make the topic interesting for everyone involved. Finally, tutors should have experience working one-on-one and in a group setting.
Calculus tutor rates
An average math tutor can charge $50 to $100 per hour, but the cost of a good tutor can range from $100 to $300 per hour. The best way to find a great tutor is by word-of-mouth.
You can find a tutoring service that fits your specific needs by balancing the tutor's skillset, pricing, and other factors. If you're a college student, You may need to spend more to find a tutor who's qualified to help with higher-level topics.
If you are a high school student, you can choose a tutor with less experience, who charges less per hour. If you are good at math and don't need help with calculus, then look for a tutor who specializes in precalculus and other lower-level courses.
How to Find a Good Calculus Tutor in Your Area
The modern era is full of distractions, with many people opting to do their work remotely. However, there are still plenty of people who prefer to have a face-to-face experience, and the demand for in-person tutoring is on the rise.
Finding the right online tutoring service isn't time-consuming and frustrating. Experts at StemPrep tutor students online one-on-one. Also with Khan Academy and PrepScholar, it's easy to find an expert who can provide focused and effective help online.
Finding the best tutor in your area can be difficult. College directories and Craigslist can be a great way to locate possible tutors
Calculus tutoring for students in Silver Spring, Maryland
Looking to ace your class? We have tutors waiting to help you succeed. StemPrep has been offering an effective solution to students who want to prepare for their future. No matter what type of exam you're taking or what you're studying, we can help you prepare.
Student-first tutoring service, StemPrep has the tools to help you achieve your Calculus goals.
Contact us today for a free 1-hour consultation and let's discuss how we best we can help you reach the height you aim.